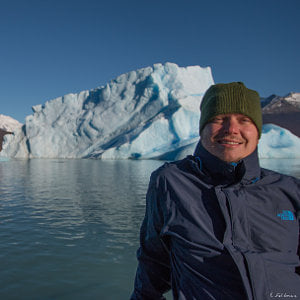 Eduardo Feldman
Mexico City Mexico
Biography
Traveller, photographer and curious of this planet, Eduardo Feldman looks for destinations that become dreams and capture images to share.
PUBLICATIONS AND COLLABORATIONS.
*Cover at National Geographic Traveler Latin America" Jan/Feb 2017
*Columnist at "El Financiero" newspaper in the travel section. Twice a month. Since 06/2016 up to date.
*Imagen Radio 90.5 FM "Imágenes del Turismo" "Conocer el mundo a través de tu cámara por Eduardo Feldman" twice a month since 2015 up to date.
*ONCE TV D´Todo con Alexa 13/07/2015 Itinerario 16/01/2015
*ForoTv 21/Jul/2015 "Recorridos Fotográficos en México"
*Newsweek En Español: "A la caza de Auroras Boreales" 08/2016
*Travel Forward Magazine 09/2016 "Paseos Fotográficos" 08/2016 "Islandia: Un país para soñar"
*Excelsior Newspaper "Bon Voyage" Section (travel) 31/07/2016 "Patagonia a través de la fotografía"
*El Universal Newspaper 12/01/2014 "Fotografía aérea desde globos aerostáticos" 15/12/2013 "Como Fotografiar Auroras Boreales"
*Publimetro 03/09/2012 "Harán un Fotopaseo a la Habana"
*Reforma Newspaper 5/07/2014 "Con cámara en mano"
Contact